It's winter and it's cold and I don't want to wear a coat! But, I live in Cleveland and, like it or not, the weather kinda sucks here. It's been like 10 days of cold and I'm already over it! If we have to wear coats, they might as well be cute, don't you think? Especially since we're going to be wearing them for the next 4 – 6 months straight!
And, while there are a lot of really stylish looking jackets out there, the reality is, a winter coat needs to be warm, that's its' life purpose… It's a piece of clothing that requires an investment so it can do the job right – it's no good to look fab but freeze your a** off, ya know?
Just as with shoes and bags, there are a few brands that set the standards (both aesthetically and functionally) and then there are others that hit the mark either aesthetically OR functionally. In an ideal world you want BOTH. My personal belief is, that when buying a winter coat, it's a time to splurge a bit and spend as much as you comfortably can — I use the cost per wear formula, partly to justify my addiction, but also because it just makes sense. Think about it, we wear winter coats EVERYDAY for months straight. And, in so many places we don't even take them off (think grocery store, mall, bus, taxi… you get the point) so, if there's a place to invest, this is it.
The creme de la creme of winter coats are those that successfully hit that axis of fashion and function, here are my favorites, organized by category…
Puffers
---
image (via)
A puffer is a classic, all purpose winter coat. It works well with casual clothes and work wear AND it wipes clean – three cheers for that, right? And, the updated slim styling and warmth technology allows you to look slightly puffy but not like the Michelin Man.
1. Love the navy/ black combo on this coat.
2. The belt on this one helps give it some shape.
3. This is similar to the one in the  inspiration photo.
4. I love the shape and color of this coat.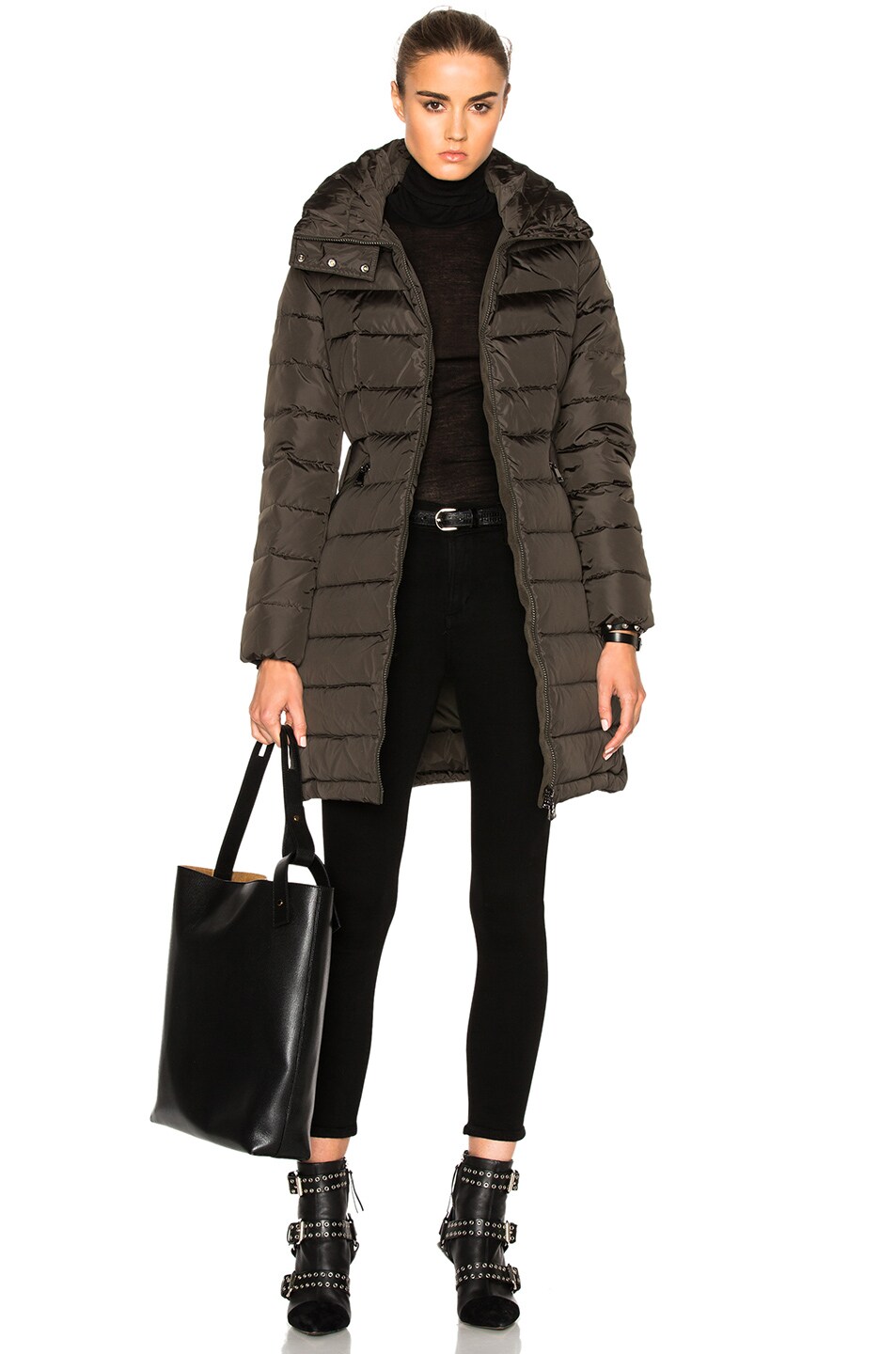 Parkas
---
image (via)
The parka is the new hottie on the scene… The smooth exterior and fur trim gives it a kind of sporty spice feel that is very current…
This parka is

fully fur lined

so it's extra warm — the fur trimmed version is less expensive.
2. This one is faux fur so a little less warm and a little less $ too.
3. And, just like Goldie Locks, this one is right in between…(and my personal favorite).
4. This one has some puffer like quilting but still qualifies as a parka.
Overcoats
---
image (via)
I'm a big fan of the classic cloth overcoat – it works for almost every scenario and rarely goes out of style. On the warmth continuum, they're not quite as toasty as a puffer or fur but, if layered, can do the trick nicely, especially if there is cashmere in the fabric.
The pop of color on the collar and cuffs of this classic camel coat is everything!
2. I super love how this coat is a hybrid overcoat/puffer.
3. I adore the double breasted, military feel of this coat.
4. The longer, duster length AND the radiant orange color could brighten up any winter day.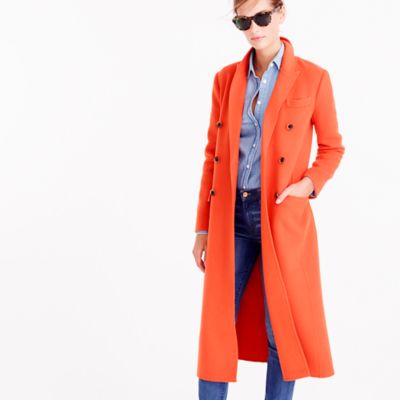 Bomber/Biker
---
image (via)
The bomber and biker silhouettes have become wardrobe staples in the warmer months so it only makes sense that the looks would transition into winter wear as well…
This jacket totally sold out last year, and is a favorite of many a street style star and celeb. This knock off from Zara looks fantastic (but the faux fur sheds a ton) so beware.
2. While the camo print is fun, I also like this in the solid black.
3. This one is certainly more on the edgy side, but I think outstanding.
4. A bomber in burgundy – 2 trends in 1!!!
Fur
---
image (via)
Say whatever you like about fur, but nothing keeps you quite as warm…and the faux fur these days looks surprisingly real. Bet you can't event tell which is which by just looking….
The color combo on this coat is just fantastic!
2. A little fur like this looks great over a dress too.
3. I love everything about this coat EXCEPT it doesn't come in my size!
4. A color block, fur, overcoat – genius! And the color combo is fabulous.
Moncler
Canada Goose
Mr. & Mrs. Italy
SAM
AddDown
Mackage
Woolrich
Herno