The NEW Cami.
It's not just a layering piece. Maybe when you think cami, you think the fitted, undergarment that keeps you warm in the winter, right? Or the kind that keeps the muffin top in check. Or, even the 1980's, 90's lace, and satin body-skimming kind that I've encouraged dozens of clients give away over the years. That was the old cami, now I'm talking about the new cami, and diggin' it!! In fact, when I was client shopping a few weeks ago, I picked up about a dozen or so of them for various people. Yup, they're that current and that versatile!
Wear them on their own, OR as a layering piece. Yep, you heard it right…you CAN wear them on their own because the cami rules have changed.
The NEW Rules For Wearing Camis:
Rule 1.
Cami's are now being made to wear alone or as a layering piece. The new boxy cut of the cami allows for slouch and looseness in all the right places. Tuck it into a high waisted, wide-leg pant, and blouse it out for a sexy, I just threw this on, look. Or, top it off with a jacket for a more polished look. But remember, these new camis are loose and slightly boxy. DO NOT WEAR the super tight kind all by themselves. That's a no-no! You don't want to give people in the supermarket PTSD!
Rule 2.
The cami's these days are much easier to wear. You don't have to worry about supporting "the girls", or the uncomfortableness of a strapless bra. Because, above all, bra technology has come a long way since last time the cami was in style. In addition, it's perfectly acceptable to wear a lacey bralette or bandeau and even let a bit peek thru. If you're worried about side effects in your new cami? (That's the back fat that hangs over your bra.) Try a smoothing bra. They work wonders. Here are a few bras I'm partial to… this one, and this one and, this one too…
Rule 3.
You can now wear camis casual or dressy. The last time the cami was "in" they were made in satin and lace, which felt dressy at the time. However, that's no longer the case. A soft linen cami on with a pair of distressed girlfriend jeans, and a sandal looks great on a hot summer day. For instance, a silk cami up on a Saturday night with statement earrings and an awesome shoe will become your Saturday night summer go-to, promise!
Rule 4.
You can layer a camis with something under it,  like a tissue turtleneck. It takes that whole corset over a blouse, fashion-forward look, and makes it much more wearable in real life (which is what it's all about here at TWC)!
Rule 5.
THE #1, MOST IMPORTANT rule is to not wear your cami with a low rise, boot cut jeans. That is how we wore it in the '90s and this is 2020. It's all about the update. Replace your low rise, boot cut jean with a high waisted cropped girlfriend. You'll love them with a cami. And… the best part is the high waist serves as a kind of girdle so the jeans hold you in in all the right places.
So, check out my can't live without cami list, and see how easy they are to wear. In fact, some of them have even made their way into my own closet. Can you guess which ones?
The Can't Live Without Cami List…
It's sexy, it's girly, it's everything!
Such a trendy pattern for summer or fall.
An easy basic cami. I bought this one and it is so good. It comes up just the right amount under the armpit to hide that annoying bulge no exercise can seem to get rid of!
A light linen cami that can be dressed up with black pants, or dressed down with jeans.
The color makes this cami va, va, voom!
LOVE, LOVE, LOVE this one with blue jeans, white jeans, cropped pants, you name it!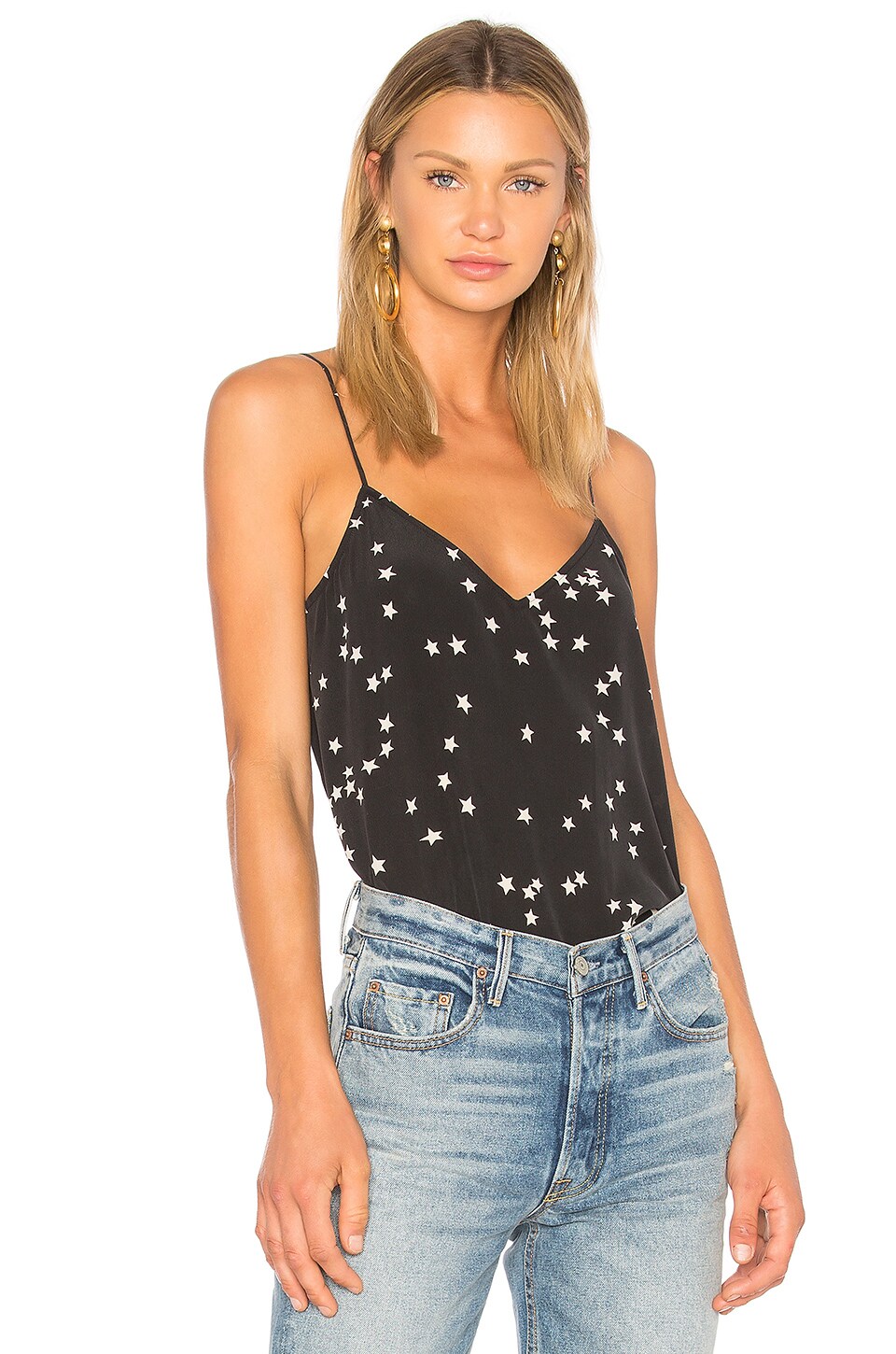 A velvet cami is so good, and on major sale too!
Now that you have the new rules for cami's are you going to try them out? 
Affiliate Links
Since the purpose of this blog is to take the stress out of getting dressed, we try to make it easy on you by sharing shoppable links (accessed by clicking the PINK words or the actual photo) with awesome readers like you. We want to let you know, some of those contain affiliate links for products. At no additional cost to you. As a result, we will earn some coffee money from your click.  But we promise to drink it while creating more ad-free, helpful content like this.
Header image photo: Molly Nook
Header image outfit: Haven
Post Updated 6/18/21
SaveSave