Perfect Party Dresses
We're all busy ladies with full calendars. Go on, take a look at yours. We're betting that between now and June you have some sort of party on the horizon.  A wedding, bridal shower, graduation, or prom, what ever the case may be, you most likely are looking for the perfect party dress for the occasion. And, hey, you aren't the only one. We've had more than a few of you reach out, and ask if we could help find a dress for…you fill in the blank. So we did the looking for you, and we're breaking it down.
Wedding Guest Dresses
We have helped many, many clients find the perfect wedding guest dress. Actually, in December we had three clients all going to the same wedding and not one of them knew the others.  It was kinda funny. But, needless to say, they all looked great, had fun and were not wearing the same dress! Here's the deal…When we're looking for clients we opt for party dresses that are noticeable, but not completely memorable which will allow you to wear it over and over again. The dress should have a touch of pizzazz, but holding back a little. Your job is to look put together, but not shine brighter than the bride and her bridal party. Check out the picture above. Hallie looks fabulous in her dress, but she isn't outshining her Aunt Ellen whom is the stunning shining bride. Want Hallie's dress above…it's awesome, and better yet, on sale!
The tea length and detail of this dress make it perfect for the best dressed guest. May we suggest pairing it with the recently spoken about black pump from the blog a few weeks ago?

Bridal Shower Dresses
Throwing on a party dress for a bridal shower is easier than putting together an entire outfit. Like we said before. It's one and done. Just add shoes and accessories. It's also a safe wardrobe choice, because the goal for a bridal shower is to be lady like. Yes you can be lady like in pants, but there's nothing like a dress. Think ladies that lunch.
Add a little dress cardigan, and a heeled sandal to make this bridal shower ready. Or, wear it during the day with a flat slide and cropped denim jacket for a dressed down look.

Prom Dresses
Woe is me, or us…last year when we were looking at Prom pictures smeared all over Facebook something didn't feel right. And maybe you had the same feeling?  We actually know many people did because we received a bunch of DM's about it. Looking at 17 and 18 year old girls in HOOKER like dresses felt unsettling. Boobs and tushes hanging out all over. And as the mothers of girls, we know it's not easy finding that balance — something the kids like and the moms approve of too.  We do know however that, one day, in the next four years or so a future employer is going to be looking at those pictures of these girls, our collective daughters dressed like that. So our professional advice is cover it up, because in this case less is not more! We're not saying they have to look like the neighborhood Granny, but we are suggesting that you don't want them to look like the neighborhood SL*T either. There are plenty of tasteful and fashionable party dresses out there to be had.
This dress is body conscious enough, but still leaving enough to the imagination. Let's call it a mother, daughter compromise.

Graduation Dresses
Many schools (at least in the CLE) have a dress code for graduates (8th grade and 12th grade), many of which suggest an all white dress, could be a party dress, or could not. But, all white dresses, or LWD (little white dress) can often be hard to find in colder climate cities before mid May. Have no fear, online shopping is here. There are a plethora of LWDs out there. Buy at home, and try on at home.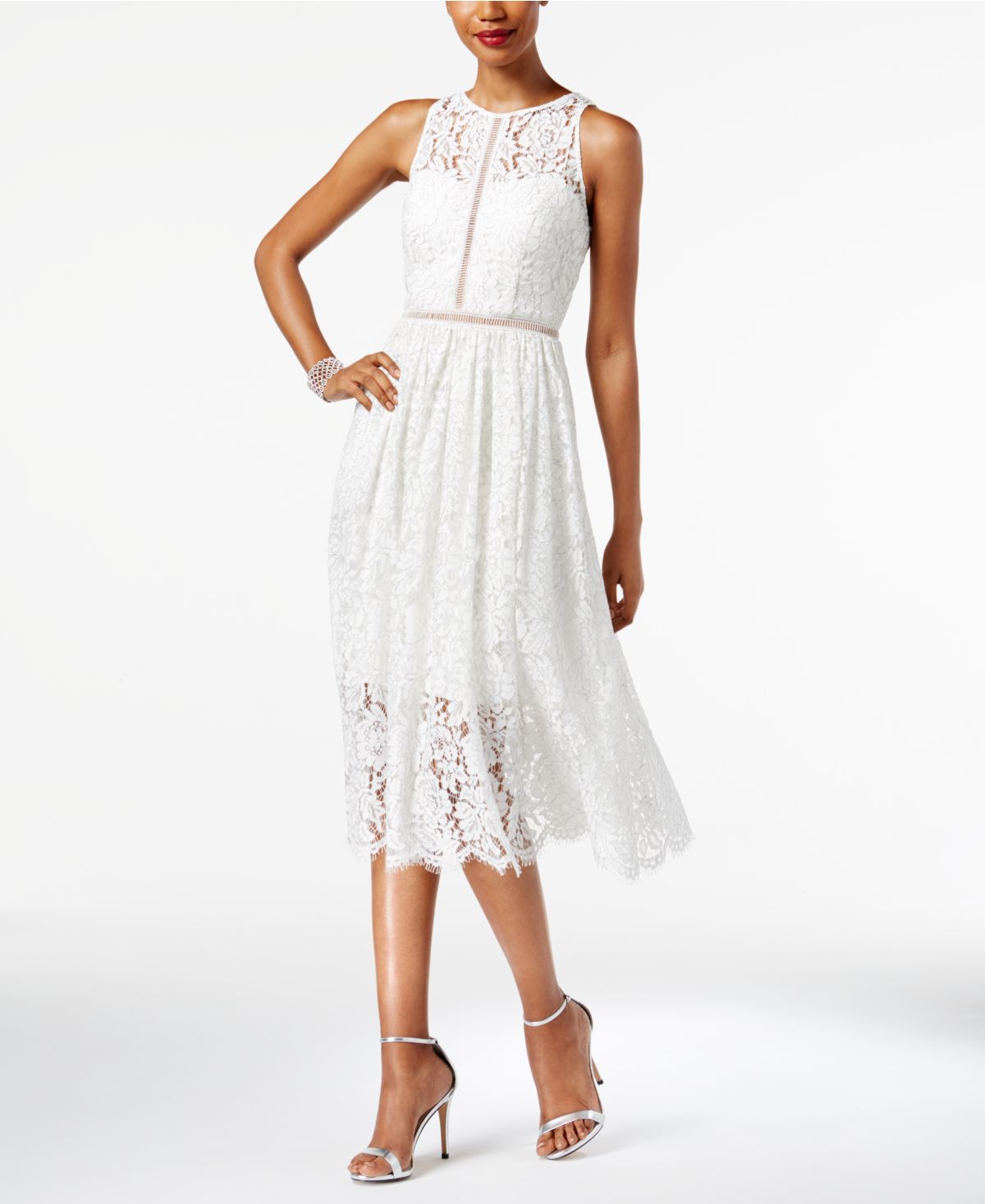 So, what parties do you have on the horizon? What will you be wearing to them? And tell us, do you have any other events coming up that you aren't sure how to dress for. Let us know, and we'll write about it. Have a great week!
Since the purpose of this blog is to take the stress out of getting dressed, we try to make it easy on you by sharing shoppable links (accessed by clicking the PINK words or the actual photo) with awesome readers like you. We want to let you know, some of those contain affiliate links for products. If you take action (i.e. click, subscribe, make a purchase) after clicking one of these links, there is absolutely no additional cost to you. However, we will earn some coffee money from your click and promise to drink it while creating more ad free, helpful content like this.