Spring 2021
Spring 2021 it's here, and I'm ready for it, sort of. I have to be honest, in normal years I'd have spent weeks, even months getting my thoughts together about the upcoming season. It's historically a process I love and one that energizes me. I look at all of the runway shows and read up on fashion editors' trend reports.  Taking note of what retailers are showing for the season. I then scour street style to see it in action, off the runway. And I observe people, on the street, at the airport, at restaurants – like creatures in their native habitats, lol!  And THEN, I compile my lists – what is speaking to me, what I saw showing up in multiple places, what's looking modern, and what I think real people (not models or influencers) would and could actually wear.
But this last year has been anything but normal. Some days it takes all of my reserves just to get dressed and to be pleasant (note I didn't say nice or happy, just pleasant, as, in not a raging B word) to my family. Fashion, style, and pretty things in general, traditionally lift my spirits. But, this last year has been a challenge for all of us, and hitting the pandemic 12-month mark, leaves spring 2021 feeling like a conundrum to me…
Feeling Hopeful, but Confused for Spring 2021
On one hand, I'm hopeful. The days are longer. The weather a bit milder, at least this week. And the vaccines are providing optimism. A glimmer. We can go out and get dressed in the near future!
Yet, on the other hand, it's confusing. When we go out, what will going out look like? Will the clothes I have even still fit? Have styles kept evolving this past year even though we've all been wearing lounge sets? Will I even remember how to get dressed?
To put it in perspective, these are questions some my clients have shared. And if I'm being authentic, they've crossed my mind as well. Dressing up is a happy place for me, not typically one of worry. So for those that have a complicated relationship with clothes and getting dressed, this season can feel like getting dressed stress, on steroids!
Don't Worry, I've Got You
So, I'm putting my big girl pants on. And my rose-colored glasses too. And I'm looking toward spring with a new perspective. I'm envisioning us getting together with friends. Grabbing coffee. Brunching. Celebrating lifecycle events with those we love. And traveling!! Ohhhhh, traveling, how I've missed you!  So in the next few weeks, I'll be sharing what's on my radar for spring 2021.
First, I'm going to start with the three things I'm planning on adding to my wardrobe ASAP. Now, granted, depending on what you have in your wardrobe currently these may, or may not be items you want to add too.
The 3 Items I'm adding for Spring 2021 Right Now
Loafers
There will be some that are diehard heels girls. But for many of us, a year in slippers will make going back to heels, really f-ing hard. So, flats will make a big resurgence. I'm especially liking how loafers are looking and have been seeing them everywhere!

Pink, like Bubblegum
Color is happening, it makes people happy. And pink is the color of the season.

Sweater Sets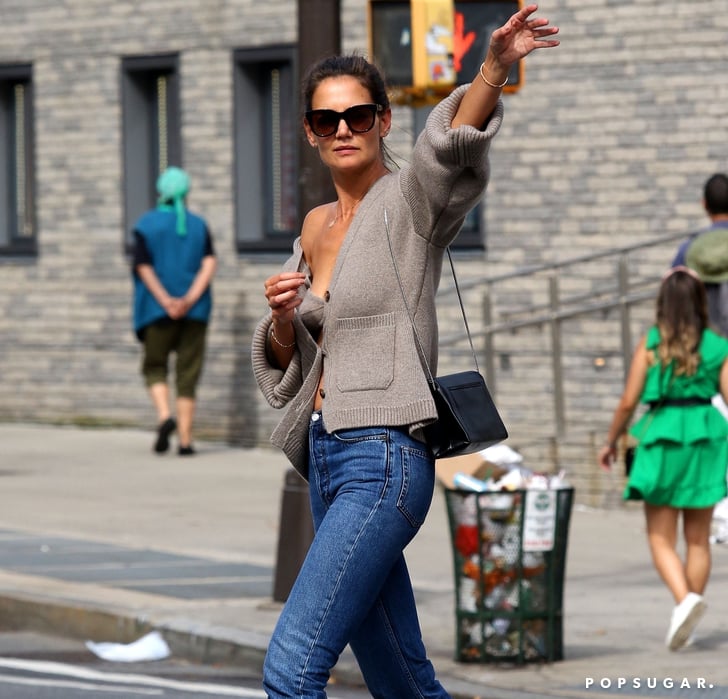 These are not your grandma's sweater sets. There's an updated but classic feel to the twin sets of 2021. The cardigans are a bit more relaxed. AND the layer underneath is more than just a shell. It can be a tank, or a bra top or even a knit tee-shirt.

How are you guys feeling about Spring 2021? Excited? Confused? Both? As always, I love and appreciate it when you drop me a question – it actually helps me focus on what you actually want to hear about. So, if you've got any questions about Spring 2021 fashion, kindly drop me a line…
Affiliate Links
Since the purpose of this blog is to take the stress out of getting dressed, we try to make it easy on you by sharing shoppable links (accessed by clicking the PINK words or the actual photo) with awesome readers like you. We want to let you know, some of those contain affiliate links for products. There is absolutely no additional cost to you if you take action (click, purchase, subscribe) with one of these links. As a result, we will earn some coffee money from your click.  But we promise to drink it while creating more ad-free, helpful content like this.
Photo: Becky Cormell –  Other photos via Pinterest