The Dress Cardigan.
After our dress post a few weeks ago we had a some questions from you guys about what to put over a dress. The answer is a dress cardigan. There was a cute little bridal shower dress and we suggested wearing a dress cardigan with it. Here's where the questions came in…
Q. What's a dress cardigan? A cardigan that's dressy, OR a cardigan that you wear over a dress?
A. Plain and simple! It's one that you wear over a dress. It hits at the perfect spot at your waist. It's not too long, and not too short. It creates the perfect balance when you're wearing a dress (or a skirt) and need or want to be covered up. It's that easy.
Why wear a dress cardigan?
Having dress cardigans on hand in a few colors will take the stress out of trying to figure out what to throw on over your dresses. Let's say you're going somewhere where you need to be modest, and covered, or you're just a freeze baby. Or, you hate your arms (we've heard that one plenty of times). Or let's say it's just the perfect piece to complete the outfit when a pashmina just won't do the trick.  All of these are good reasons to have one on hand.
A few good ones to keep on hand.
This is a TWC staple. It's perfect for just about any dress you have. We love the simplicity of it, and where the sleeve hits, too. It comes in 6 different colors, so pick one, or pick all.
The boxiness of this cardigan makes this easy to wear over a fit and flare, or sheath. Wear it beyond your dresses with a higher waisted pant.  Oh, and we're loving the shawl collar, too.
This textured cardi comes in a bunch of colors and looks great with more casual dresses too.
A little shimmer dresses up a casual dress.
An embellished dress cardigan to wear over your favorite LBD (little black dress). It would be totally cute with jeans and a t-shirt, too.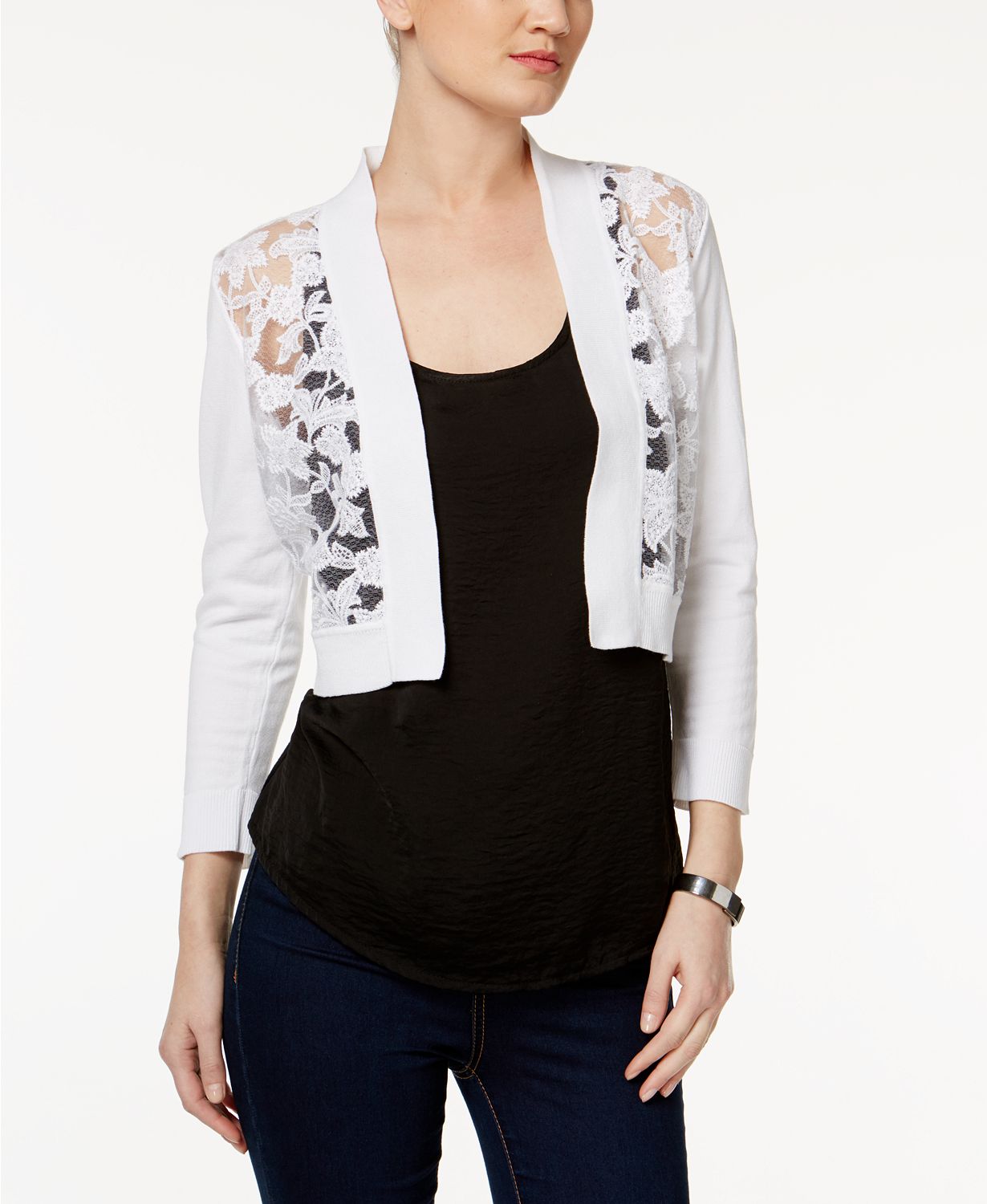 Good-bye goose bumps, good-bye mom arms, hello dress cardigans! It's an easy addition with not a lot of investment. Happy cardigan shopping people.
Since the purpose of this blog is to take the stress out of getting dressed, we try to make it easy on you by sharing shoppable links (accessed by clicking the PINK words or the actual photo) with awesome readers like you. We want to let you know, some of those contain affiliate links for products. If you take action (i.e. click, subscribe, make a purchase) after clicking one of these links, there is absolutely no additional cost to you. However, we will earn some coffee money from your click and promise to drink it while creating more ad free, helpful content like this.
Header Image via