Mom Jeans? REALLY?!?
What started off as text banter about mom jeans between the two of us turned into this post. Hallie is in NYC for a little vacay, and Elana is enjoying a little R and R at home in the CLE while the kids are at camp.
Hallie: Having lots of good inspiration walking around. We are 100% correct on the shape of pants. I am completely, completely confident. They're everywhere and they're awesome! Taking notes.
Elana: How about the mom jean thing? High waisted slouchy leg?
Hallie: Yes!! In fact just got these…
(Picture above)
Elana: RE/DONE? I need those!! Your tush looks amazeballs.
Hallie: Not to be obnoxious, but I know right? That's why they were not just a want, they were a need.
Elana: Like beyond amazeballs!! For sure a need!!! Does that mean in 1992 our tushies looked that good then, too? And some ding bat came along and replaced them with can't breathe skinny jeans…
Hallie: I feel a post coming on…
So, Here We Are. Our Post. Read All About It.
For the last few seasons we've been pushing our clients (and you too) to try the wide leg cropped jeans, and higher waisted "mom" like jeans. Why did these jeans ever go out? They were comfortable, and showed curves in a way that the skinny just doesn't do.
Scary at first, YES. But, wrong about it, NO! Just like the skinny jean hit 10 years ago, a shock to the body system, the wider leg, high waisted, A line, mom jeans have hit. We've have wary clients, and truthfully, we were a tad wary at first, too. Not necessarily believing that these puppies were here for the long haul, all the while filling our closets with them and wishfully thinking they would be. But, we're here to tell you…they're officially here, and they're totally awesome! Don't be late like you might have been with the skinny. We've done this before. It's just better this time.
1. The How to's on The Mom Jeans.
If you're going to go with the true RE/DONE  brand (like Hallie's above) they are made from Authentic Vintage Levi's and literally RE-DONE. That means each pair is unique and really should to be tried on. There are a few different styles as well – the pair Hallie has on are the Leandra. But be prepared ladies, these jeans are like kissing frogs. It takes a lot of frogs before you find your prince charming. Be patient, it's worth it! HOT TIP: If you don't have a store that carries RE/DONE near you, call my goto gal Dominique at Kirna Zabete (646-886-1647) -she can help arrange a box to be sent to you to try on in the comfort of your own home.
The Levi's Wedgie Jean has become a new classic.
2. Find a Good Tailor.
If the jeans fit in the tush but are too big in the waist, have the waist taken in by a GOOD tailor. You want them to be snug, but still give you room to breathe. When you sit they shouldn't gap or show crack. They're somewhat girdle like and hide muffin top. Also, If they hit below the ankle they're too long. Have them hemmed to the top of the ankle bone or cut em' off for an unfinished look. This friends, is what makes them 2017, and not 1992.
An updated waist defining mom jean, with the awesome detail of the raw hem.
Seriously… these jeans have been calling our names for months now. For those on the more petite side, this hem detail can be hard to shorten (it can be done but you need a kick a** tailor). But, this Zara pair is a great alternative and a better price point too.
3. Tuck it.
Tuck your top all the way around. The jeans are designed to be waist defining. So, show it off with a blouse like this.
4. Belt it.
Feel free to add a belt if you feel so inclined. A traditional leather belt is always great, or try a scarf tied around your waist for a little color.
We are loving this belt and it comes in several colors.
Lusting for leopard, try this belt.
 5. Top it off.
It's going to sound like the antithesis of what you might think, but a long topper over the wide leg bottom looks like a million bucks.
Remember this? This is the third time it's ended up on our list. Um…think we're trying to tell you something?
The open weave makes this topper perfect for summer nights.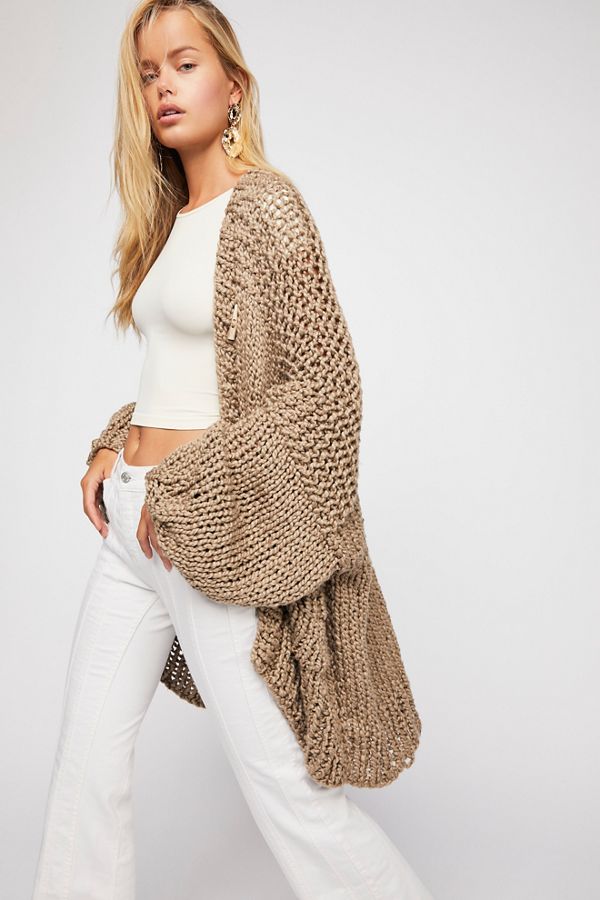 6. Show Some Ankle.
Find a shoe that either shows off your ankle like a cool block heeled sandal or hugs it like a sock bootie.
This luggage color sandal is a must with a mom jean.
For those days when you need a neutral color shoe with your mom jean, try a sock bootie in this color.
Alright, so that's that. If your husband, son, partner, or FATHER hate them…you've done it right. If you get stopped on the street by a millennial asking where you got them, you've done it right. (This really happened, and it felt better than being carded for a bottle of wine.)
Let's us know if you're gonna try it….
b5666b25e486df2b12e5ac221ee54cb9b18152587a73b98da7