Arcona Transformed my Skin
Maybe saying the Arcona skincare products transformed my skin is being a bit overdramatic. But I'm telling you I think it actually did! Back in January, my friend Laura, who works for Arcona, offered to send me a sample starter pack from the Arcona skincare line if I'd share it on Instagram and/or Facebook. I agreed to share an Instagram post of me in one of their face-masks, but in truth, I don't necessarily like to "endorse" a product or service unless I've really tried it and can share my honest feelings and opinions about it.
To be honest, my expectations were low. I have pretty sensitive skin and often break out when I change products. That's why things like Birchbox were never really my jam. Getting a bunch of samples to try just means I'll be getting a rash or zits or both, and I ain't got time for that…I'm not really a beauty junkie at heart, but I am all for looking better and of course sharing things that work.
My friend Laura, a breast cancer survivor, insisted that Arcona saved her skin after chemo, so I was cautiously optimistic. She also told me about how it's all-natural and organic, made in small batches, and cold-processed to ensure full potency and benefits. Since it was time to replace what I was currently using, I decided to give it a shot.
OMG am I HAPPY
I tried a starter kit,  And the little travel size set lasted a whole month! I don't know why, but with this product, you don't need to use a lot – truly a little goes a long way. But what's even better is that I saw results – like so much so, that my teenage daughter actually COMPLIMENTED my skin! If you have a teenage daughter, you know unsolicited compliments are a rare occurrence! And then one of my neighbors complimented my skin.  I had not changed the makeup I was using, and it wasn't summer, so I didn't have a tan, and I hadn't changed my hair color… the only thing I had changed was I started using Arcona. Hmmmmm.
But, me being me, when my samples ran out I went back to what I was using before. After a few weeks, my skin was looking sort of dull, only this time I noticed, and what a bummer! So back to Arcona I went.
Cystic Acne?
Basically, since then I have been a loyal Arcona gal and my skin has never looked better! I've branched out and tried a few additional products from the line as well – I'll recap and link them all for you below. Also, if you suffer from cystic acne, one of my blogger friends from NY told me this line CURED her cystic acne in a way even Acutane couldn't. Unbelievable, right?! But the thing is, I believe it. because I've seen how good the results are.
5 Basics to Glowing Skin
There are  5 products that I started with and a "menu" of what to use when. In the beginning, I literally taped this schedule to my bathroom mirror so I knew what to use when. Initially, it seemed overwhelming but in about 10 days it became second nature. The Gentle Solution is a retinol type solution but very gentle – when I've tried retinoids in the past I always give up because I hate the flakey skin thing. This gives the results but in a more delicate way. It also helps that every morning you start with an exfoliator to get rid of the dead skin from the night before.
How I Use It:
Just 1 pump of each – A Little Goes a LONG Way
AM
1. Cranberry Gommage (Cleanse/Exfoliate) -Smells delish and gives my skin a fresh glow.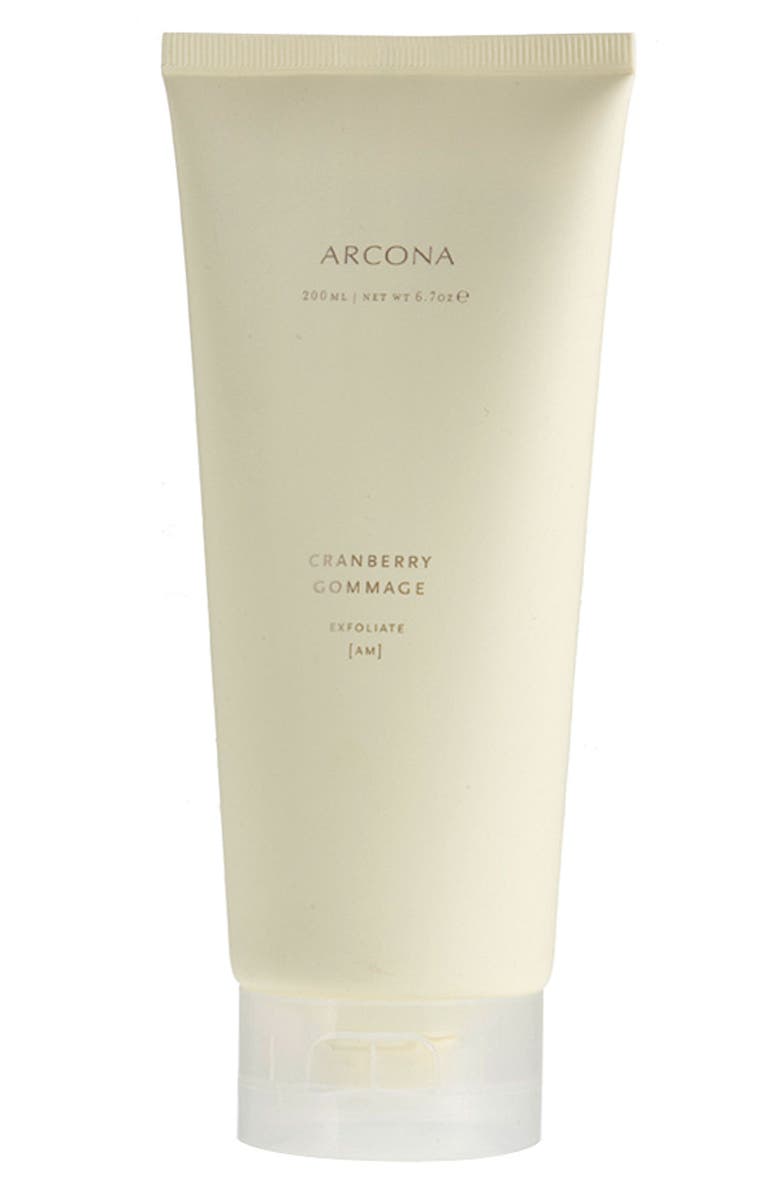 2. Magic White Ice (Hydrate) – The moisture lasts all day and stops me from getting too oily by midday.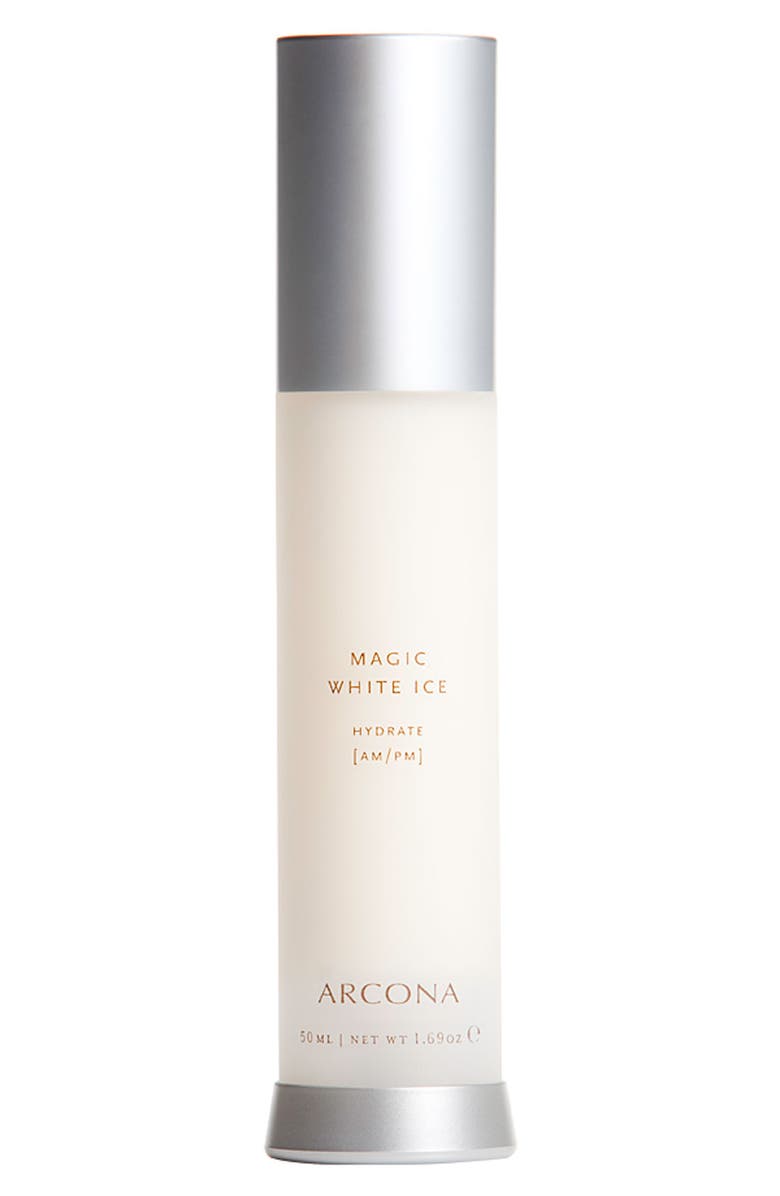 3. Wine Oil (Repair) – I added this one and it is key!  A hydrating, repairing and protecting barrier. It actually helps me not break out.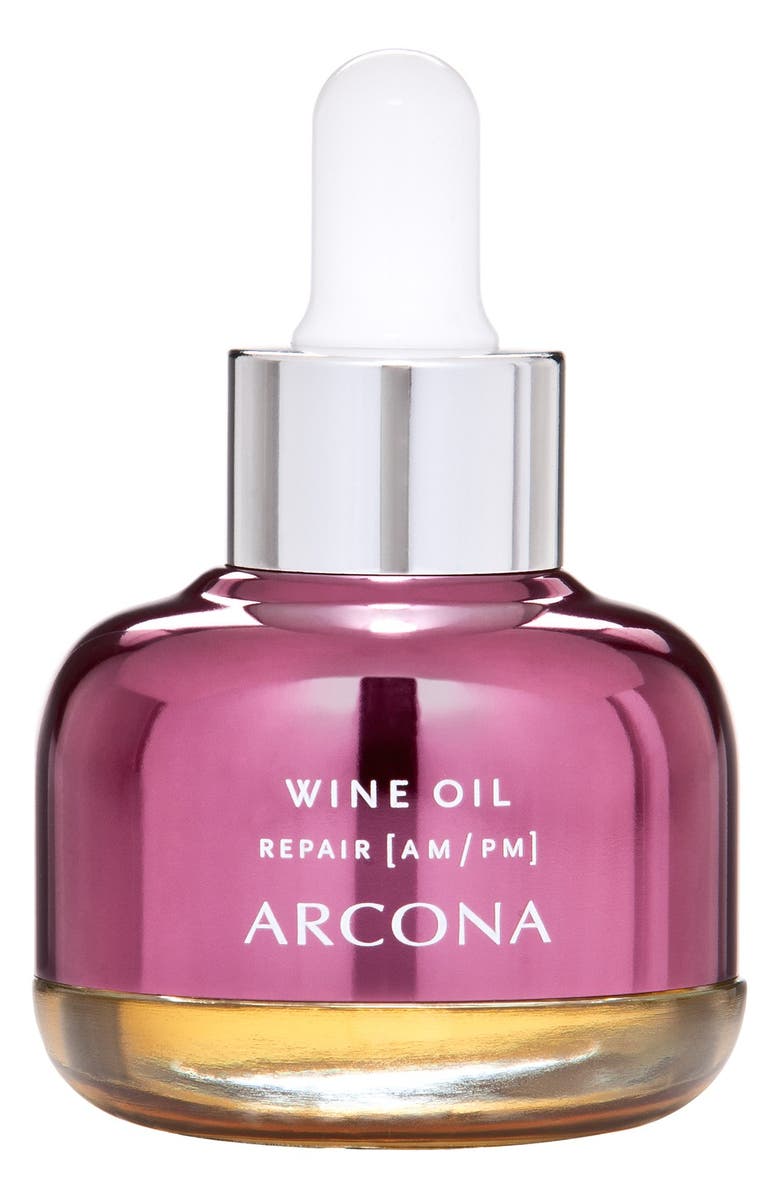 4. Desert Mist (Protect) – part primer, part protective barrier. One pump covers my whole face and neck.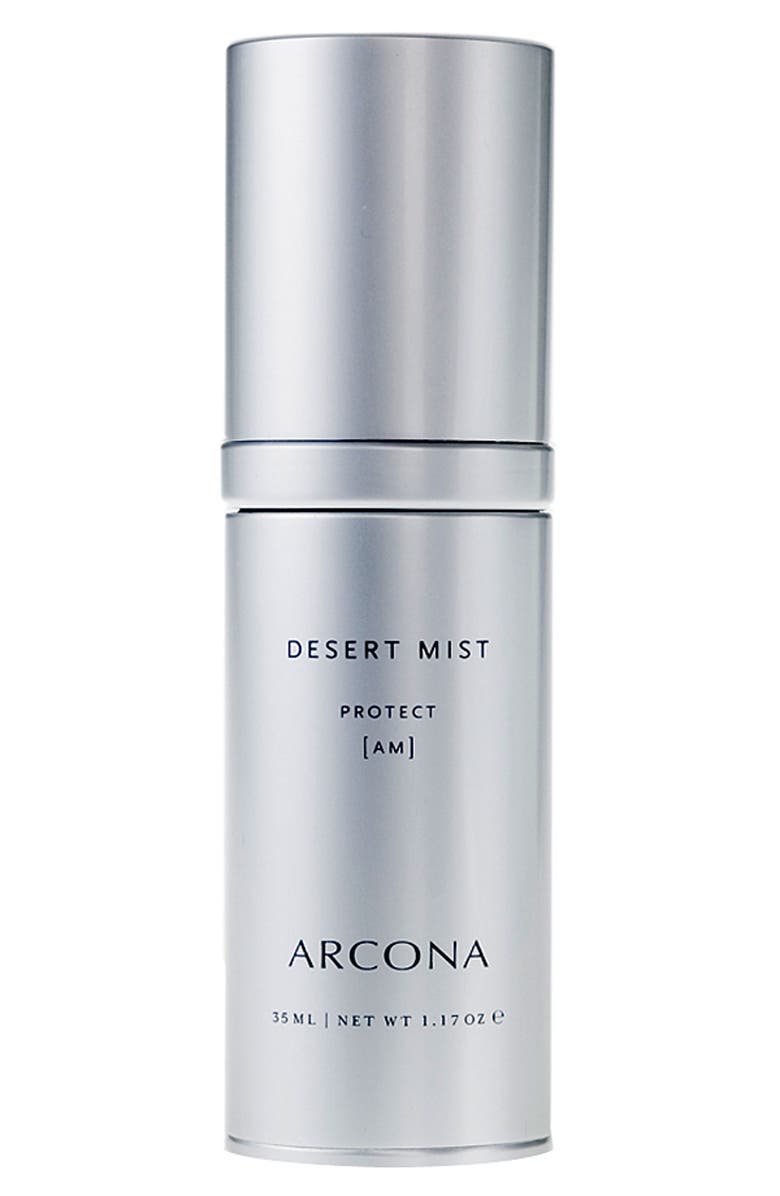 PM
5. Four O'Clock Flower Cleanser (Cleanse) – Gentle but I feel very clean.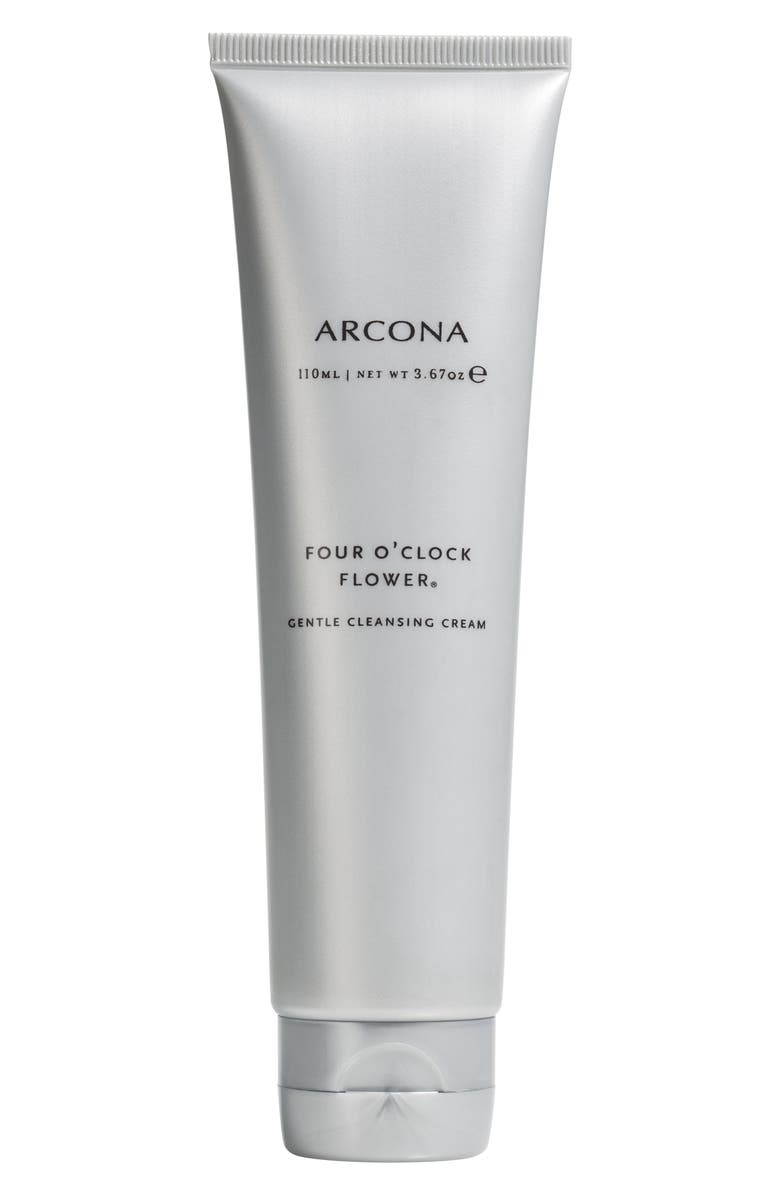 6. Gentle Solution (Treatment) A gentle retinol type solution that actually works! Sometimes I add the wine oil over this I'm feeling dry.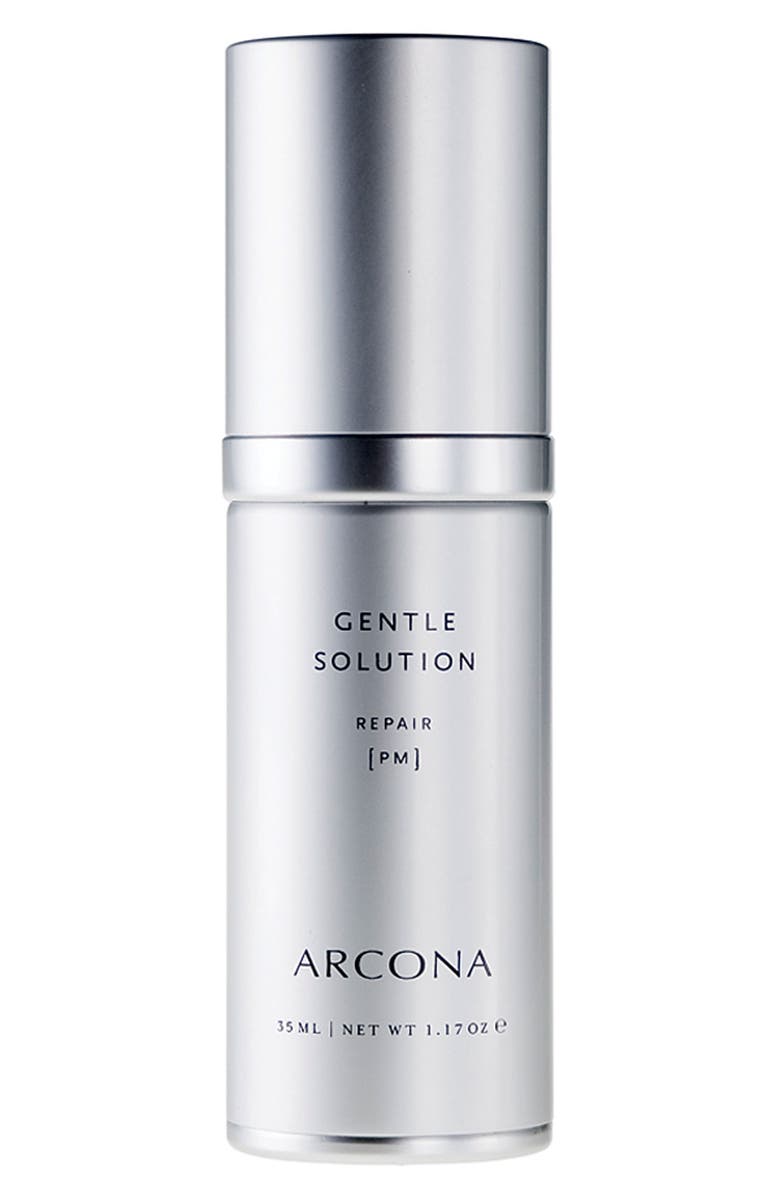 What I've Added

My Thoughts
The products last a long time. Like on 2 oz tube of the Rezone sunscreen has lasted ALL summer long – a little goes a long way.
The products clean well without drying my skin
I think it all smells like movie theater candy (sour patch kids and Twizzlers). The products are all food-grade (like the preservative is cranberry, not some weird chemical you can't pronounce)
I love that it's safe for you skincare – just like the safe makeup I reviewed here
If you live in L.A. you're lucky, they have an Arcona Studio in Santa Monica where you can get facials. And if you have a Nordstrom near you, many sell Arcona and offer Arcona facials at the store. (CLE peeps – Simone at the Beachwood Place store is fabulous! Tell her I sent you and she'll give you a special gift!)
Truly, let me know if you try this and are as happy with it as I am. And just so you know – THIS IS NOT A SPONSORED POST – I received my first trial as a gift from Arcona but I have been buying and loving it ever since.
Affiliate Links
Since the purpose of this blog is to take the stress out of getting dressed, we try to make it easy on you by sharing shoppable links (accessed by clicking the PINK words or the actual photo) with awesome readers like you. We want to let you know, some of those contain affiliate links for products. There is absolutely no additional cost to you if you take action (click, purchase, subscribe) with one of these links. As a result, we will earn some coffee money from your click.  But we promise to drink it while creating more ad-free, helpful content like this.