Shop Your Closet.
Once upon a time (like 8 years ago) I (Elana) had way too much in my closet, but still felt the need to shop every time I had an event. I'd run out and buy something new. But, then I started working with Hallie (as a client – I fessed up to it all here). Hallie was like my knight in shining armor (well,  shining accessories) and rescued me. She taught me how to shop my own closet BEFORE going out to shop.  I was surprised to find out I had plenty of pieces that could be paired back to other pieces creating new and interesting outfits, but back then I had no idea how to do it. That's how so many of our clients feel initially. Learning to shop my closet was a total game changer, and gone are the days that I shop every single time I have an event. 
Now that I work with Hallie, I get to help clients learn the art of shopping their own closets first!!
No need to shop the stores, shop your closet first!
Here's the thing, and it's key to learning to shop your closet… I needed essential pieces.  They were missing, and in order to shop my closet, I needed them. Apparently, I'm not  the only one who's been down this road. It seems that about 99% of our new clients are the same way, and we've seen there is this common thread. In order to shop your closet you need to have the workhorse pieces that make your wardrobe cohesive. These are the pieces that'll allow you to shop your closet and stay out of the stores. It's totally a misconception and something that comes up over and over again, when we meet with clients, but we don't always encourage people to shop for new items in the stores. Yes, we talk week in and week out about shopping, buying, adding in pieces, especially as of late with the Nordstrom Sale and all, but if you have all the key pieces and parts  you don't have to run out every time you have, FILL IN THE BLANK, and buy something new. 
The key pieces to make it easy to shop your closet.
We've gone through our notes from the last few years to look at what pieces kept ending upon our clients lists.  And we found some categories repeated again and again. We decided that if 99% of our new clients were missing these pieces when we shopped their closets then maybe it's what you need to shop your closet too. In fact,  we've even written individual posts on most of these essentials, but we're gonna give em' to you in one lump sum today. So, be sure to click on the links to be able to shop older posts if you need some of these pieces – we've updated the links so all pieces should be in stock.  See, it's just like shopping your closet. 
The 6 Roadblocks to Shopping Your Closet
1. You have an event, and don't know what to wear. So you…
Here's what probably happens. You go out and buy something new from head to toe. You buy a very specific shoe that's matchy patchy to the outfit that you just bought.  And the outfit is so specific to the occasion that after the event it sits, and sits. The event is over and you're stuck with a shoe that goes with absolutely nothing else in your closet, and an outfit that's collects dust. Ya dig? 
Shop Your Closet Tip #1…Try a neutral shoe.
Here's where the magic happens and how to keep you in your closet and out of the stores.  Instead of buying that matchy patchy shoe, buy a neutral shoe like a black pump or nude pump.  When you have these on hand they will go back to just about anything you own and end up being a work horse. 
A nude pump is tried and true with everything.
Shop Your Closet Tip #2… Break up the outfit.
As for the outfit, we're giving you permission from this day forward to break it up. Wear the top with a different bottom, and wear the bottoms with a different top. Voila…two new outfits right from the pieces you already own. Suits are great wardrobe building blocks, we talked about them a lot last fall. To reinvent the suit, wear the jacket as a blazer with a t shirt and jeans. And wear the pants with a blouse or leather jacket to give it new life.
A bold pant suit gives you three outfits in one.

2. You have a gazillon tops, but not the right bottoms. 
Since proportions have changed so much over the last few years a lot of the tops that we already own just need something updated on the bottom that's a little higher waisted and wider legged.  
Shop Your Closet Tip…
 Hallie uses the the 3 to 1 ratio rule which means that it's good to have 3 tops to go with every bottom in your wardrobe. It makes shopping your closet that much easier. 
Hallie's go to wide leg, higher waisted pant. It's the perfect update.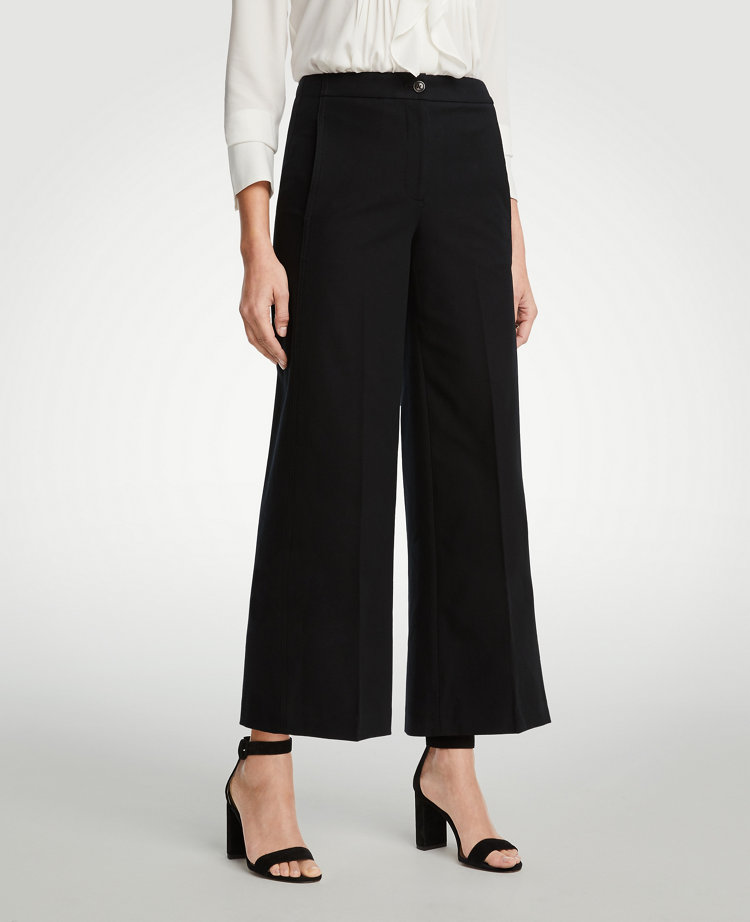 3.  You bought a dress that's too memorable. Different party, or meeting, but all the same people and you don't want to wear it again. Ugh, what a waste!
 A simple  dress with a little bit of interest isn't totally boring, but isn't that memorable either.  Change your accessories so you can wear it time and again for any event you have on your calendar. 
Shop Your Closet Tip
… Try a simple dress that will take you further in your wardrobe. 
This dress is simple enough to dress up or down with different accessories depending on the event. Wear it sandals in the summer or boots in the Fall.
4. Add Accessories.
These bad boys, necklaces, bracelets, earrings, and belts, can change any outfit, at any time, dressy or casual, in an instant. It's like the parsley on the dinner platter. It just makes it that much more interesting to look at. 
Shop Your Closet Tip
… Fill up your jewelry box because it gives your wardrobe excitement. 
This easy necklace can dress up your favorite t-shirt, or add that extra oomph to the dress above.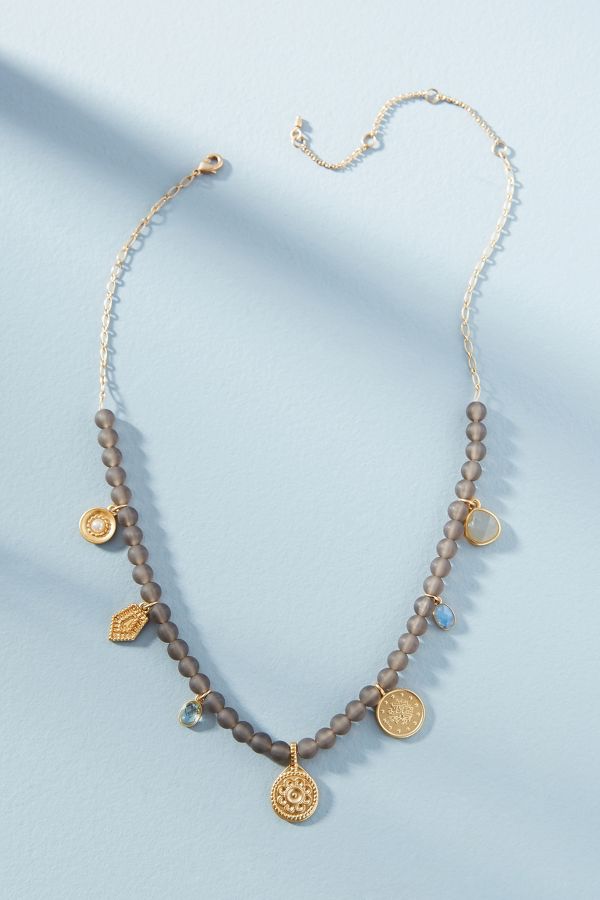 5. Too many interesting toppers, but not the right tops.
Basics ladies, basics. You need basic tops to go underneath interesting toppers. It's that simple. So many times we're with clients that have the most interesting jackets, but not the tops to wear underneath. It's an easy fix.
Shop Your Closet Tip…Have basics on hand.
This top will make your interesting toppers easy to wear. It comes in two colors and looks great on everyone.
6. Basic toppers call for interesting tops.
Solid color blazers and cardigans are handy dandy to have on hand, but try tops underneath with prints, graphics and patterns. It elevates the basic topper, in a "how'd she do that kind of way?".
Shop Your Closet Tip… If you're looking to add a little interest to your basic toppers adding interest in your top is the way to go.
LOVE THIS TOP! It could easily be worn with a black, navy, or oatmeal topper. It's interesting enough to wear on it's own and adds the extra oomph to a basic topper.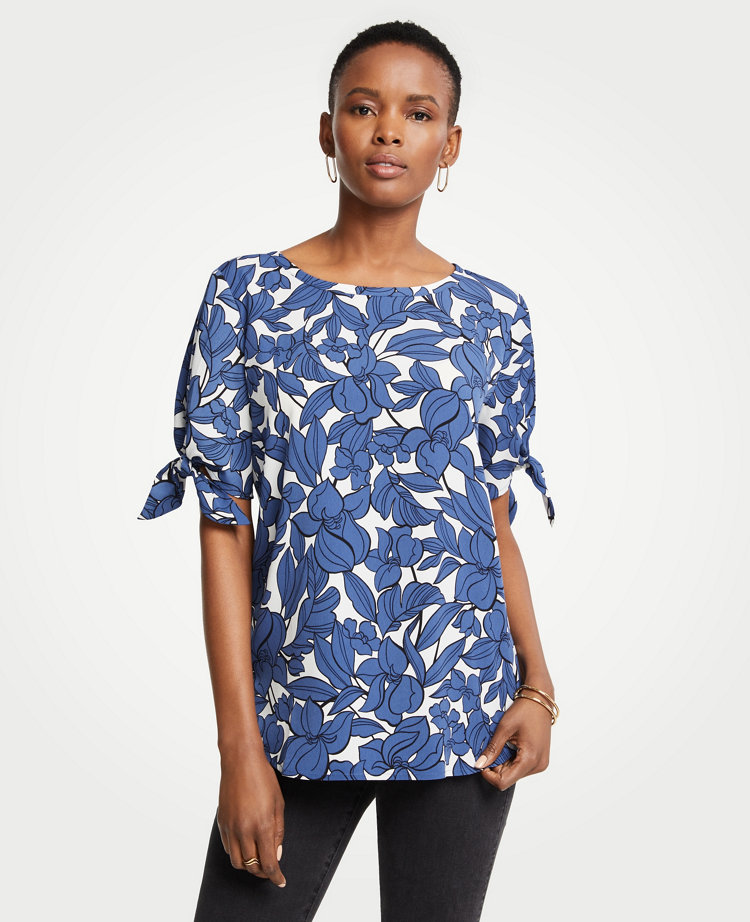 Maybe you're on a shopping freeze, or maybe you're just sick of shopping, either way try giving your closet the benefit of the doubt and go on and shop it!! You'll be surprised with how many options you have in there. Let us know what you've put together. We want to know. Have a great week!
Photo: Molly Nook
Tops: Haven
Affiliate Links
Since the purpose of this blog is to take the stress out of getting dressed, we try to make it easy on you by sharing shoppable links (accessed by clicking the PINK words or the actual photo) with awesome readers like you. We want to let you know, some of those contain affiliate links for products. If you take action (i.e. click, subscribe, make a purchase) after clicking one of these links, there is absolutely no additional cost to you. However, we will earn some coffee money from your click and promise to drink it while creating more ad free, helpful content like this.